What past guests have to say about their experiences with NZ Health Retreats…
"Please take note that Poppy is no longer co facilitating retreats with me as many of the testimonials refer to both of us.
If required or helpful I am able to connect you with a past guest directly by phone so you can ask some questions about me and the retreat programme etc. as long as you honour the privacy and confidentiality of my past guest as to what kind of retreat they may have come  to and other details more personal to them."
I undertook a seven-day retreat in the Bay of Islands with Peter as my personal guide and facilitator. I had been widowed less than a year and was finding it difficult to see my way. As Peter said: 'my flame was dim.' Peter was the right person for me at that time. He was extremely empathetic and caring while guiding me to speak of my pain and also giving me the courage to find new beginnings.
What particularly worked for me was: the peaceful tranquillity of the accommodation overlooking the water, the comprehensive questionnaire completed before the retreat started and having a daily program structure which was also flexible to my needs.
Initially I was concerned for my personal safety: to stay isolated with a man I had never met. Peter kindly arranged for me to speak with a former female guest and she did help me in my decision to go ahead with the retreat. Throughout, Peter was a gentleman. He was courteous and professional. He ensured I had my space and, at no time, did I feel uncomfortable neither with the living arrangements nor with the daily interaction. I did ask that I be permitted to keep my mobile with me throughout to give me peace of mind.
This program was right for me at that time and very healing and helpful going forward. Peter also followed up after the retreat and left it open-ended for me to contact him at any time. Highly recommended.
Faye
After having attended Poppy and Peter's Stress relief programme I really feel as if I have found myself again. I'm not sure any amount of words will be able to express my gratitude to these kind souls for simply allowing me to be me and tailoring everything to my exact needs with such ease. Not only did this programme help me to gently come into contact with parts of myself which I had lost but through their kind and caring ways they have helped me find a sanity which I started to doubt even existed. They surpass any previous help I have received as these are two individuals who are truly dedicated to 'spreading the love' and bettering the lives of others. Not only have I found myself but I have also found two new friends. I would recommend a visit to Poppy and Peter to anyone who feels like they need some time 'out' or is interested in personal development as you will not find a more loving, safe, non judgemental and caring environment than with these two. So thank you, thank you, thank you!
Georgia
---
I always wanted to do a "good digging" into my past to get rid of some sore spots.  As I was surfing the web through googling " personal development retreat center NZ" I found Poppy and Peters retreat. I sent them an email, received a very friendly phone call from Peter asking me what I wanted to explore, filled out a clear questionnaire, had a talk to sweet Poppy by phone, paid the bill, rang a former guest who gave me a very nice idea about what I was to expect and then two days later I arrived at the retreat. It all went really quickly. For me it came at exactly the right time and I felt that it was meant to be.
Poppy and Peter welcomed me with open arms after a 3.5 hour drive. I immediately felt at ease. They are so friendly and warm, interested and funny. Throughout my whole retreat I felt their devotion to making me feel welcome, safe and comfortable. I felt it through the very healthy and tasty food through to making me a hot magnesium foot bath and a caring foot massage by Peter through to giving me a hug and a hot water bottle before I went to bed. It felt like true pampering while you worked in a safe environment on your own mental growth.
I was surprised by the very well designed structure of the week. On the first day I was given an A4 portfolio with a welcome note and a daily planner with an overview of all my appointments that week. It was very clear and also gave me the sense of getting value for money.
Poppy and Peter divided their individual tasks very well but were still able to complement each other.  The week was full of valuable information via A4's I could add to my portfolio as via a USB memory stick that Poppy made for me.
Through the life coaching sessions with Poppy, the breathing sessions and life direction sessions with Peter I was able to reach out to my sore spots and redirect them via my own personal growth.
The relaxing massages in my own little cottage, the lovely yoga lessons in the village and being surrounded by nature and lots of loving animals makes the week feel like a real treat to yourself.
It was the perfect treat to myself that was worth every penny, that will benefit me for the rest of my life. I am very grateful to have met this so loving couple and that they have helped me to see what life is all about. Live, Love, Laugh…..thank you two sooo much!
Noelle, Barrister
---
I have been to a number of personal development courses in a professional environment. The 7 days I spent at the retreat would be by far the best personal development course I have ever been on. I arrived at the retreat on medication with high anxiety, burn out and with mild depression. In 7 days I made a full recovery without medication. It has now been a month since my retreat. I have learnt so much about myself, changed some of my belief systems and now look at life in a completely different way. I would highly recommend this retreat to anyone.
James
---
"When I first arrived at Poppy and Peter's, I didn't even want to get out of the car. I was emotional, I was anxious and I was letting the fear rule my life. I wanted that to change. At a young age, I have travelled around the world twice by myself, ran a business and built my first home… but the thought of spending a week, only 3 hours away from where I lived, was the scariest thing in the world. Why had I let my fear take over me? Why had I become a shy away, anxiety ridden and sad girl and let things get so on top of me. The more in control I wanted to be, the more out of control my life became and started to fall down around me. I had to achieve to succeed… that's what I thought anyway.Within thirty minutes of sitting down and speaking with Poppy and Peter…. I knew I was right where I needed to be. I let my parents leave easily and felt excitement start to build inside me for the first time in a long time. I knew deep down somewhere, that I was going to leave this place with changed thoughts and an entirely new outlook on life. It felt as though my intuition inside me was finally waking up after a long time sleeping!I don't want to talk about what we did each day, how amazing the life coaching and sessions were or how INCREDIBLE the food was… I want to share every emotion I felt while on retreat. These were thoughts and feelings I hadn't experienced in a long time… perhaps by reading these extraordinary words and realising their true meaning, it will encourage others to take the step of self love and sign up for a week or two on retreat as well!Here it goes!While on retreat I felt completely at peace… I was right where I needed to be to heal. I felt relaxed, unbothered, harmonious, comfortable, untouchable, calm and healthy. I felt on top of the world and that I would get through my healing. They were so supportive. I was and still am on my perfect journey. Things were so simple and I resonated with everything they taught me. I was inspired. I felt full of knowledge and understanding. I felt full of breath! I learnt to trust in others and let go of any stress, anxiety or pain. I held no further resentment, guilt or blame within myself or to anybody around me. I was full of the finest freshest food. I was one with the earth. I could and did accept the things that had happened and then let them all go with love.But most importantly, I learnt to trust myself again. My spirit came back to life to which I hadn't listened to in years… and finally I felt I was whole. I was in love with myself all over again!!!
Coming home was a reality check to say the least. I had grown and changed… The situation hadn't! Leaving there was just as scary as arriving but I knew I could/can do this!I have been home a week today and still feel all of those feelings I just noted, every single one! How amazing is that?!! Every time something gets tough, I close my eyes, take a deep conscious breath and I say to myself, "The path I am on is perfect", and as I do, I am emotionally filled with each of those feelings above simultaneously throughout my entire body and just feel utter bliss. Whenever I do this, I feel physically the pure love I hold for myself. Poppy and Peter have shared with me an amazing gift and for that, I am always grateful 🙂
Thank you ! Thank you! Thank you! They have become wonderful friends and I will keep in touch with them always. My name is Tahlia and I am 21 years old. I trust and know the path I am on is perfect! I rejoice in others success! I build my personal development every day and have a deeper understanding of life! I let it all go with love and forgive myself… in essence, there is nothing to forgive!! I (my brain) trust myself (my intuition). My intuition will guide me and let me know when is the right time to make decisions. My challenges are opportunities to learn and grow – Life is a journey and relationships teach me a lot about myself. My life shows me there are many loving and supportive people in my life. Being vulnerable means being intelligent and being happy to receive help from others…
I give everybody in my life the opportunity to love me!! With wholeness, I can be everything!! Love guides my life. Love is constant. I choose to love myself."
---
Peter and Poppy made my experience at my "Time out Retreat" one which I will never forget. I learned so much, and put a lot of "demons" to rest, freeing me now to feel, centred, balanced and happy. I finally feel that I am walking "in-tune" and at one with myself, and able to face and welcome whatever my life journey presents me. A wonderful experience. Thankyou.
Lynne, Australia
---
My experience with Peter and Poppy's detox retreat has been excellent. Having never done a detox before and coming across their website by chance, I was instantly attracted to the detox retreat they offered. I loved the personal and one on one approach by living together with them at the house and being part of the family so to speak. The meals were absolutely delicious and inspiring but most of all the conversations we had and the video's we watched were most fascinating and interesting. I have learned so much about food and the pharmaceutical industry and how food is in fact the key to prevent and cure next to nearly all diseases there are. It was such an eye opener! Peter and Poppy are so well informed about so many topics they are passionate about and of which I had no idea were going on in the (Western) world!Furthermore , it was great to be introduced to the more spiritual side of the retreat with the breathing and the journey sessions. The life coaching sessions were truly eye opening and helped me get my goals in perspective. Even the colonics were a pleasure to undergo, seeing the results of cleansing my body!  The yoga and massage sessions were absolute treats!Peter and Poppy are such a lovely, generous and humorous couple and have so many fascinating facts and experiences to share! I am really glad that I was able to experience my detox in their capable hands and would sincerely recommend it to anyone who is interested in doing a detox
Emmelie
---
Hi my name is Mo and I did a Depression/Anxiety Detox retreat in Feb 2009 and to everyone I can say that nurturing oneself is the best investment that anyone who has lived with any type of mental illness can make.  This retreat was a truly amazing experience and a godsend.  I am now able to look at life as development rather than "Why is this happening to me?"  The stress I experienced was all to do with my beliefs and once I came to terms with that I felt rather free from judgement which was one of my breakthroughs.Things that now happen in my life I see as a journey I am meant to be on and a huge learning experience.  Peter and Poppy helped me to see life with new eyes and be in the moment.  When I didn't feel like I was present in the moment they taught me and showed me many simple resources… BREATHWORK… and not to resist whatever I was feeling at the time but to just go through it.A bit of background about me is most of my life I had been living up to beliefs that were learnt from as a child which stopped me from being really me.  Our family carried a lot of grief which I took on and carried a lot of my past into my present.  I wasn't living life to the fullest.  It seemed really easy to give away my spirit and love, but accepting it back was something I didn't accept back.  This caused a lot of conflicts in relationships as I never felt as comfortable with being open to people and family in what I really wanted in life.  My awareness was so closed and my confidence and self worth were practically zero.
Now, after doing a two week retreat with the most amazing, loving and beautiful Peter and Poppy, they showed me a few simple tools of loving, being, learning and developing in breathwork and life coaching.The simple resources I learnt in breathwork and becoming aware of the beliefs that caused me stress has helped me learn how to let go and deal with anxiety.   It also enabled me to recognise how much love I have to give but also opened up how much love I have to accept.  Food started to taste better, my breathing was clearer, I could really hear what life had to offer and that my appreciation of life was so open I felt free for the very first time in my life.  I even was able to meditate and incorporate yoga into my regime which when I suffered from anxiety, I felt that quietness was too much and that noise and being busy was much easier so I didn't have to face anything.
All I received was love and nurturing.  I could have easily packed them both into my suitcases and taken them home.  The other beautiful thing was having all the massages, the 5 element acupuncture and herbalist consultation that just nurtured me and allowed my body to help release what has been holding me back and the love they all showed which just complemented all in my healing.
With all the obstacles that came to me it has made me open to not be afraid and just go with the flow … which has opened me up to have beautiful relationships which has now allowed me pursue something I have the confidence and belief I always wanted to do… LIVE, LAUGH, LOVE and to work with Peter and Poppy in what they are doing.
---
After many years of seeking the right treatments for my hormonal problems which caused me to suffer depression I came to a point where I desperately needed help.  Life was becoming such a struggle. I came across the NZ Health Retreat Centre on the internet, and felt I would really like to try a retreat. Although it was a big decision as we were on a low income, I knew within myself that a retreat would be so worth it if it changes my life and helps me, so I took out a loan. "Bring it on," I thought.I arrived at Tauranga airport where I met Peter and Poppy.  Instantly I felt comfortable with them both.  We cruised back to the Centre in Peter's comfortable Mercedes. Wow, what a beautiful place.  My room was awesome, so clean and spacious, a lovely comfortable bed, private with beautiful views.Coming from a meat eating diet into vegetarian was a concern for me, but I totally enjoyed every meal I had.Peter and Poppy are such beautiful people with so much love, humor and life changing knowledge to share.  I relaxed, I laughed, I cried, I shared, I learnt, I enjoyed every moment of my retreat.  The DVDs we watched were very interesting and informative.  The discussions with Peter and Poppy were so inspiring and healing.  The breath work is a very big part of my everyday life.  It is so healing.  The life coaching was awesome.  The Journey work was enlightening and relieving.A massage therapist came in to massage me.  She was a beautiful, warm, caring, loving lady, a wonderful healer, the massages were divine.
I learnt so many incredible healing tools to come home with and put into place. I was a little nervous of coming home to the real world but Peter and Poppy helped make that transition so much easier.  Peter, Poppy and I put a wonderful letter together for me to bring home to my family to help them understand a little about what I had learnt and some ways my family could help me on my return home.
It has been 8 weeks since my retreat, I am now enjoying putting my new knowledge into place and have made some wonderful changes, I have times where some things trip me up and I feel unsure on how to deal with some situations.  This is where I am truly grateful for the amazing ongoing support I am still receiving from Peter and Poppy.  They have been more than happy to call me when needed and have even called me just to say Hi and see how I'm going.  This is a tremendous help in helping me on my new positive life journey of learning and growing. I have changed my eating habits and even lost 5 kgs without even trying.
It has even helped my family. It's amazing how learning to look after yourself naturally helps everyone around you.Peter and Poppy offered far more than I ever expected.  My retreat and ongoing support was worth every cent and more.  I feel so complete.  It is so wonderful to be enjoying life again.  I was treated like a queen for the entire retreat and still am.I have no hesitation in recommending the NZ Health Retreats to anyone.  I say "What are you waiting for? You are worth it." The NZ Health Retreat will change your life in the most positive way.Myself and my family are truly grateful to you Peter and Poppy for your tremendous help.  Thank you so much with love from all our hearts, you are our inspiration.
Sharon
---
Hi, 9 months after my first retreat I attended an NZ Health Retreat for a refresher retreat.  It was so wonderful to be back in Peter and Poppy's presence, just like going back  home, I learnt so much more and the healing I experienced was so much deeper and profound, just incredible. The meals were delicious as usual and sharing time and conversations with Peter and Poppy was just what I needed.  It was fantastic.  I had some questions and it was great to be able to recap on a lot of what I'd already learnt earlier in the year. I now know it is possible for life to flow with ease. Thank you so much from my heart for your wonderful help and support. It is beautiful people like you that make this world a terrific place to be.
Hi There again.  Today is a celebration day for me.  It has been a year since I first went on an NZ Health Retreat.  I have made so many positive changes which have flowed out to my family as well; we are all enjoying a much happier healthier, easier life. Peter and Poppy will show you that "Life does not have to be a struggle ". Yay!!
---
I came to the NZ Health Retreat for the Detox Health Retreat and for a holiday and to make some changes in my lifestyle.  This was the best holiday by myself that I have ever had.  All the treatments in this programme were set out in perfect balance.  The two hour massages had huge benefits leaving me feeling properly satisfied.I loved the food, love and laughter.  Peter and Poppy facilitated my retreat very well.  They encouraged me to say what I wanted and gave it to me.  My input was received and listened to.  They were very accommodating and provided food and meal times that suited me.  The Transforming Breathwork was the most beneficial thing I've done for a long time and I have made lasting changes within myself and have more heartfelt knowledge.  I have been sustained emotionally by my experience.  I felt very safe to be myself.This retreat was detoxifying and relaxing.  I feel fresher and brighter and more self aware, ready to observe, learn and practice what I have experienced here.  I am more than happy to recommend NZ Health retreats..Thanks again for a fabulous two weeks.  It was everything I needed-and more."
Venessa
---
I have had poor health since an operation four years ago. So it was then that I started my search for a cure embracing mainly alternative therapies, radically addressing my diet, buying copious amounts of vitamins and minerals and sometimes taking the western medical route.  My dear doctor, who was very concerned, even admitted me to hospital on three separate occasions in the last year but no one there could really explain what was wrong with me, as all my bloods were clear. So why then had my leg swollen up, why was I unable to walk, why was my mouth and throat so ulcerated that I could not sleep with the pain?  I found that most of the treatments I had were of some value and they often provided temporary relief but nothing was really getting to the route of my health problems.Out of desperation I felt that the only way I could heal was to get away from the pressures of home life and go to a place where I could focus on getting better with help.  But, was there such a place in New Zealand?  It was then that I came across NZ Health Retreats and a new journey began.Peter and Poppy, who run the retreats, tailor programmes of treatment to suit the individual depending on their specific needs, due to their own phenomenal experiences.  This prompted them to pursue training in various approaches to healing.  They have a vast wealth of wisdom and knowledge to impart. They guide you and treat you through each day of your stay, bring in appropriate other highly talented therapists, feed you delicious healthy food, and allow you time to soak in the spa pool, sit in the infra-red sauna, and have naps in your beautiful bedroom and walk by the sea. They are an incredibly warm and caring people who are there for you the whole time. They also make you laugh a lot.I now feel that I am on the road to recovery as I have the knowledge of how to heal myself completely. My symptoms are already disappearing!
P.M.
---
"Thank you so much for my wonderful, transformative retreat!!  I had a truly amazing time and feel I have had some very deep and profound healing.  Thank you for welcoming me into your home with such love and acceptance.  It is so rare to meet such warm, friendly, joyful, wise, humorous, gentle, loving and non-judgemental people as you!!  I can't wait to come back again!"
Sarah
---
"I just wanted to write and tell you how my first week has gone since the retreat.  I am so happy and at peace within myself it is incredible.  I can't remember the last time I felt like this, if ever!  This has been the most wonderful, awakening experience in my life!  I feel at peace with everything.  I even called my birth mother and finished the conversation with 'I love you too Mum,' and meant it.  I may not have the same connection as I have with my stepmother and doubt I ever will again, but I am at peace.  I can't thank you both enough for this wonderful peacefulness you have helped bring into my life.  The world is a very lucky place to have two beautiful people as yourselves."
Rachel
---
"This is the most loving, looking after and nurturing I have ever experienced in my entire life. The inner healing was profound and I came away transformed, with a full heart, a fresh vision for my future dreams, and feeling at peace with myself."
Wendy
---
NZ Health Retreat is an oasis in the middle of the beautiful Mount Maunganui.  When I arrived at the Tauranga bus terminal, a warm hearted Peter and Poppy, greeted me. As a meat lover I was at first a little bit cautious about vegetarian food, but that turned out just fantastic! I haven't eaten soya sausages, tofu etc before.Peter and Poppy gave me a special attention all the time I spent in the centre. No matter how sad and depressed I felt when I came in, I just couldn't help laughing with Peter and Poppy. There is a special lifestyle and rhythm there. Your own inner world.In the room there is a carefully chosen relaxing and meditative CD collection, you own stereos, a Queen sized bed, a BIG bathroom and amazing views straight on to the green field. The big room with its own entrance and yard gave me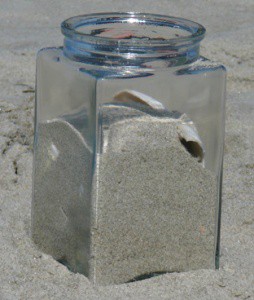 privacy that I needed while on retreat. The centre is surrounded by different plants and flowers, which made me feel that you've come to Eden's paradise. Inside the centre there are all kind of spiritual objects, movies, music, and instruments.I liked the most the retreats sincere, laugh full, caring and accepting atmosphere. Peter and Poppy don't stare when they do treatments, because they do it from the heart.  I enjoyed the outdoor fireplace and watching stars. After sitting by the fireplace we jumped into an outdoor spa pool and I felt how my worries and stress were just melted away like bubbles in the spa pool. I will never forget the feeling I had as I lay back in the spa pool, closed my eyes and listened to the sound of the nature. And when I opened my eyes, stars were twinkling like small light spots. Next time I want to try the Centre's brand new sauna with loudspeakers!
With Love and Laughter, Kari, Psychologist and Lecturer, Finland
---
and regarding Transforming Breathwork sessions…
I have been searching maybe 10 years for my own spiritual thing, but now I have found the one.  I just didn't know that I carried all of my life the knowledge and tools for total relaxation and enlightenment. Amazing!  For me the most amazing insight was how one session can change your whole outlook on life.  Now I don't fear to face all difficult situations in life.  I just live and breathe them through.I have eight years experience of different kinds of psychotherapy, and sometimes it was hard to evaluate if everything was worth all the money and effort because I couldn't see any kind of concrete results.  With breathing sessions you can see results immediately after a few sessions.  You learn to do it by yourself.Breathing sessions are also a wonderful way to feel intimate moments in a relationship.  There are so many things that I would like to live through again in a different way.  Breathing sessions offer possibilities to do so.  I really feel that I have rebirthed.  I just can't say enough thanks to Peter and Poppy.  You helped me to find new life.
Kari, Psychologist and Lecturer, Finland
---
Please note that Neue Zeit Health Retreat is not venue based and retreats have been held in different venues with different facilities over the years therefore some of the comments from our guests as above do not represent our present venue, e.g., infra red sauna.